Cillian Murphy's Height, Bio, Net Worth, and 5 Best Movies
If you're a fan of dark and intricate characters, chances are you're familiar with the most talented Irish actor, Cillian Murphy, born in Douglas, Cork, on May 25, 1976. His father Brendan Murphy worked in the Education Department, and likewise, his mother is a teacher of French. Among his four siblings, he is the eldest brother. Cillian Murphy has become a notable figure in the entertainment industry, having graced some of the most acclaimed movies and TV shows over the past two decades.
But, here's a tidbit you might not be privy to—have you ever wondered about Cillian Murphy's height? Many fans speculate that Murphy stands at a lofty 6 feet or perhaps a solid 5'11″. However, what our eyes perceive can sometimes be deceiving. So stick with us as we'll delve into not just Cillian Murphy's height, but also share interesting facts and some of his best movies.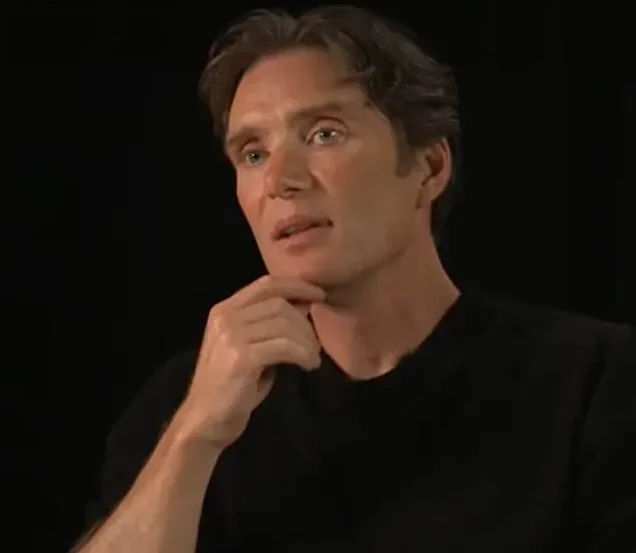 Cillian Murphy Height
Despite this, on-screen, he feels like the tallest among the cast, but prepared to be surprised because, in reality, Cillian Murphy's height measures 5'7″ (170 cm), which is just 1.8 inches shorter than the average male height in Ireland. Looks can deceive you; that's what the wise men say. Perhaps his slender build, sharp features, and piercing blue eyes distract people from his height. But as the saying goes, height is not everything, just like in the world of cinema, the characters you bring to life on the screen matter not your height.
Cillian Murphy's Career
Murphy developed an interest in music and singing at a very young age, he played guitar, wrote lyrics, and sang in different bands, including The Sons of Mr. Green Genes, which had some local success in the late 1990s. Although, he studied law at University College Cork, but dropped out after a year to pursue his acting career. His breakthrough role was as Darren, a troubled teenager, in the 2001 film Disco Pigs.
Since then, he has worked with acclaimed directors such as Christopher Nolan and Danny Boyle and received multiple awards and nominations for his performances. He is married to Yvonne McGuinness, a visual artist, whom he met in 1996 at one of his concerts. They have two sons, Malachy and Aran, and live in Dublin, Ireland.
In Peaky Blinders, Cillian Murphy, who played the role of Tommy Shelby, smoked more than 3,000 herbal cigarettes.

Cillian Murphy's Best Movies & TV Shows
1. Oppenheimer (2023)
This is Murphy's latest and most praised performance, as he plays J. Robert Oppenheimer. The movie is written and directed by Christopher Nolan, who has collaborated with Murphy in several other films. The movie is based on a biography of Oppenheimer and explores his scientific achievements, personal struggles, and moral dilemmas. The movie won two Academy Awards and grossed over $946 million worldwide.
2. Peaky Blinders (2013-2022)
This is a popular British TV series that follows the exploits of the Shelby crime family in Birmingham, England, after World War I. Murphy plays Tommy Shelby, the ambitious and ruthless leader of the gang, who has a complex relationship with his family, rivals, and allies. The show is known for its stylish cinematography, historical accuracy, and a stellar cast, which includes Helen McCrory, Tom Hardy, Sam Neill, and Adrien Brody.
3. The Dark Knight Trilogy (2005-2012)
This is a critically acclaimed and commercially successful trilogy of Batman movies directed by Christopher Nolan. Murphy plays Dr. Jonathan Crane, aka Scarecrow, a twisted psychologist who uses fear-inducing toxins as his weapon. He appears in all three movies as a recurring villain and a foil to Batman. The trilogy is praised for its dark and realistic tone, complex themes, and brilliant performances by Christian Bale, Heath Ledger, Anne Hathaway, and others.
4. Inception (2010)
This is another masterpiece by Christopher Nolan, in which Murphy plays Robert Fischer, a wealthy businessman who is the target of a team of dream thieves led by Leonardo DiCaprio. The movie is a mind-bending sci-fi thriller that explores the concepts of dreams, reality, and subconsciousness. The movie features stunning visual effects, an original score by Hans Zimmer, and an ensemble cast that includes Joseph Gordon-Levitt, Elliot Page, Ken Watanabe, Marion Cotillard, and Michael Caine.
5. 28 Days Later (2002)
This is one of Murphy's breakout roles, a bicycle courier named Jim, upon waking up from a coma he finds London empty and overrun by zombies infected with a rage virus. He joins a group of survivors who try to find a safe haven in a post-apocalyptic world. The movie is directed by Danny Boyle and written by Alex Garland. It is considered one of the best zombie movies ever made and one of the pioneers of the fast zombie genre.
Cillian Murphy's Net Worth
According to various sources, his net worth is estimated to be around $20 million to $40 million as of 2023. Some of his sources of income include:
Cillian Murphy is a versatile actor who can transform his body for different roles. He packed on some pounds to play a transgender woman named Kitten in the movie Breakfast on Pluto. He then slimmed down to portray the physicist Oppenheimer in the upcoming biopic. He also bulked up to become the gangster Tommy Shelby in the hit series Peaky Blinders. He is truly a master of physical metamorphosis.
Cillian Murphy's Social Profiles
FAQs
Conclusion
I hope you enjoyed reading this article about Cillian Murphy's height. You can also see some of Cillian Murphy's young age images that show how he looked like when he was a teenager on our Pinterest. He has always been a handsome and charming actor, with or without his signature blue eyes. If you are curious about how Cillian Murphy compares to other celebrities in terms of height, you can use our height comparison tool to find out. 
Moreover, you can also check out our other articles on the heights of famous actors, singers, athletes, and more. Thank you for reading this article on Cillian Murphy's height. Please share it with your friends and family if you like it. And don't forget to leave a comment below and let us know what you think of Cillian Murphy. We would love to hear from you!