Top 25 Tallest Anime Characters of All Time
Did you know that the world of anime is home to characters of all shapes and sizes? From tiny individuals to towering giants, the diversity of anime characters is truly captivating. Interestingly, research suggests that anime is particularly popular among young adults.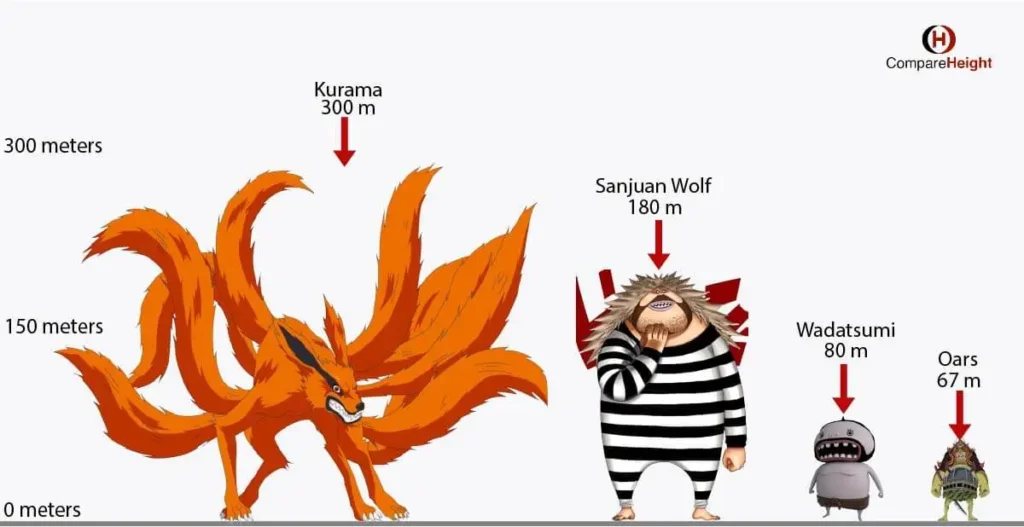 In this article, we'll explore the intriguing realm of the tallest anime characters. So join us as we embark on a thrilling journey to discover the tallest anime characters, their awe-inspiring powers, and the influential roles they play in their respective stories. Let's get started!
1: Zunesha – The Tallest Anime Character in One Piece
In the vast world of "One Piece," Zunesha is regarded as one of the most mysterious entities. This mighty creature, resembling a living island, is actually an elephant. Zunesha stands as the tallest anime character, reaching a staggering height of 3500+ km and spanning a length of 20+ km.
As a living island, Zunesha's scale surpasses any conventional comparison. It carries the entire Zou Island on its back, showcasing its incredible power and ability to traverse oceans. With an age of over 1000+ years, Zunesha's enigmatic origins and longevity continue to intrigue fans. The wisdom carried by this ancient creature speaks volumes about its history and the countless years it has witnessed.
Despite its enormous size, Zunesha possesses agile legs that grant it surprising mobility and grace. This combination of strength and dexterity further adds to its mystique. Zunesha's presence in the One Piece world continues to inspire wonder and reverence. Its towering height, captivating eyes, colossal size, ancient age, and mysterious origins contribute to its legendary status. Zunesha represents the extraordinary wonders that exist within this captivating universe.
2: Kurama – Tallest Character in Naruto
But wait, if you thought Zunesha's size was jaw-dropping, let's see how it compares to Kurama from "Naruto. Kurama, also known as the Nine-Tailed Fox, is a captivating character from the popular anime series "Naruto." This powerful beast has left a lasting impression on fans worldwide. When Kurama stands on two legs, its height reaches an impressive 300 meters, making it an imposing and formidable presence.
Initially portrayed as a fearsome and destructive force, Kurama's character evolves over time. Through its connection with Naruto Uzumaki, Kurama undergoes a transformation, revealing its capacity for loyalty, friendship, and protectiveness. The bond between Kurama and Naruto deepens, showcasing a complex and layered character.
Kurama's presence has had a significant impact on the Naruto universe. Its immense power has shaped pivotal story arcs, contributing to epic battles and intense moments. From its involvement in the Fourth Great Ninja War to its role in Naruto's growth and development, Kurama's impact is felt throughout the series.
3: Sanjuan Wolf – One Piece
Just when you thought we couldn't go bigger, brace yourself for the colossal Sanjuan Wolf from One Piece. Sanjuan Wolf, the oldest member of the Blackbeard Pirates, stands as one of the biggest anime characters in the renowned series, One Piece. With a towering height of 180 meters and an age of 99, he surpasses not only the average human but also showcases his immense power and strength. As a significant player in the storyline, Sanjuan Wolf brings a sense of danger and unpredictability to the narrative.
His imposing presence captivates fans, making him a memorable and awe-inspiring tall anime character within the One Piece universe. For those interested in comparing anime character heights, there is a fascinating online tool available, where you can find detailed information and visual representation of character heights. As we marvel at Sanjuan Wolf's towering figure, it's time to dive under the sea to meet the giant Fishman, Wadatsumi from "One Piece".
4: Wadatsumi – One Piece
Wadatsumi, the colossal Giant Fishman from "One Piece," is renowned not only for his intriguing role but also for his towering height. Standing at an impressive 80 meters, Wadatsumi secures the fourth spot on our list of the tallest anime characters. Within the realm of One Piece, he holds an esteemed position among the tall characters, ranking at number three.
Wadatsumi starts as a loyal member of the New Fishman Pirates under the leadership of Hody Jones. However, his journey takes a transformative turn as he aligns himself with the Straw Hat Pirates and embarks on a redemptive arc. Tragically, Wadatsumi sacrifices to protect his newfound allies, leaving behind a profound legacy of heroism and underscoring the themes of sacrifice and justice woven throughout the series. Moving from the aquatic giant Wadatsumi, let's head back to the land to meet the colossal Oars from "One Piece".
5: Oars – One Piece
Oars, a colossal character from the One Piece series, commands attention with his incredible height of 67 meters. As one of the red-skinned Ancient Giants, Oars boasts an age of 159 years, representing a bygone era within the story. This male character, who is also a zombie, presents a formidable challenge to the Straw Hat Pirates during the Thriller Bark arc.
Oars' sheer size and raw strength make him an overwhelming adversary. His presence serves as a reminder of the darker aspects of experimentation and the consequences of tampering with life. In terms of anime height comparison, Oars towers above the majority of characters in the One Piece world, solidifying his status as an awe-inspiring figure.
6: Bertholdt Hoover – Attack on Titan
Bertholdt Hoover, a towering character in "Attack on Titan," stands at an impressive 60 meters in height. At the age of 16, he exhibits a maturity beyond his years. As a member of the Warriors, Bertholdt plays a crucial role in the conflict between Titans and humanity, wrestling with internal struggles and making impactful choices.
Notably, he ranks in the 6th position in our list of tallest anime characters, solidifying his status as a formidable presence. Bertholdt Hoover's immense size, character depth, and pivotal role make him a captivating figure in the "Attack on Titan" universe.
7: Gamaken – Naruto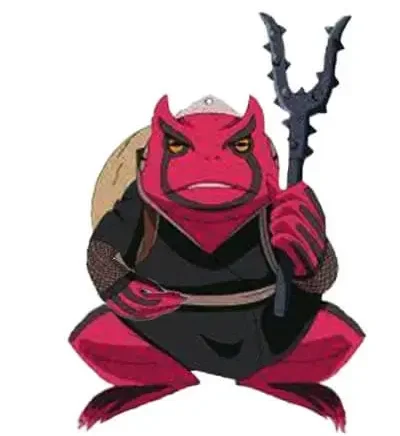 Gamaken, the giant male toad from the Naruto series, stands an impressive 19 meters tall and is known for his immense power. Despite his strength, Gamaken himself admits to being ungraceful. While his size and physicality make him a formidable force on the battlefield, Gamaken's movements may lack finesse.
However, his lack of grace is compensated by his raw power and unwavering loyalty. As a member of the Toad Clan, Gamaken's primary focus is to protect and support his allies, showcasing his selflessness and dedication. Despite his perceived lack of grace, Gamaken's strength and unwavering determination make him an invaluable asset in battles and a reliable ally in the Naruto universe.
8: Gamahiro – Naruto
Gamahiro, a towering male toad from the Naruto series, secures the 8th position in our listing of "Tallest Anime Characters." With an impressive height of 19 meters, Gamahiro commands attention on the list of colossal anime figures. While his size and physicality make him a formidable force, Gamahiro possesses his own distinct qualities.
As a member of the Toad Clan, Gamahiro's role extends beyond his towering presence. He showcases unwavering loyalty and raw power, compensating for any perceived lack of grace. Gamahiro's dedication lies in protecting and supporting his allies, making him a valuable asset in battles within the Naruto universe. Together with Gamaken, another noteworthy character on the list, Gamahiro represents the might and stature of the Naruto series in the realm of towering anime characters.
9 : Gamabunta – Naruto
Gamabunta, the mighty Toad Boss from the Naruto series, commands attention with his towering stature of 17 meters and powerful presence. As a central character in the Naruto universe, Gamabunta holds a prominent position on our list of "Tallest Anime Characters." His colossal size and imposing figure make him an unforgettable force in the anime realm. Possessing a gruff demeanor, Gamabunta is a no-nonsense leader with a wealth of wisdom and experience.
Known for his unwavering loyalty and a strong sense of honor, he becomes a trusted ally and invaluable asset in battles. Gamabunta's immense strength, combat prowess, and strategic guidance make him a game-changer in critical situations. As a towering symbol of power and authority, Gamabunta leaves an indelible mark on fans, solidifying his status as an iconic character in the Naruto series.
10: Elder Centipede – One Punch Man
Holding the tenth position among the tallest anime characters is Elder Centipede, a "Dragon" level threat from "One Punch Man". This formidable creature, spanning an immense 15 meters wide, adds significant weight to his destructive potential.
His prominent role as a major antagonist, combined with his immense age, contributes to his impressive strength and resilience. Being a "Dragon" level threat, Elder Centipede's presence signifies a serious danger capable of destroying entire cities—an accurate testament to his size and power. We've met giants and beasts so far, but let's take a look at someone who can transform into a giant – Eren Yeager from "Attack on Titan".
11: Eren Yeager – Attack on Titan
Next on our list of towering anime characters is Eren Yeager from "Attack on Titan". Initially standing at a modest 5'5", Eren's height soars to an enormous 15 meters in his Titan form. At just 15 years of age, this male protagonist demonstrates the fascinating size variations that anime can present.
Eren's unique ability to shift between his human and Titan forms has been a critical narrative driver, adding an intriguing dimension to the series. His towering Titan form, while starkly contrasting his original size, represents the immense struggles and responsibilities he carries in his young life. You may think Eren Yeager's transformation is impressive, but have you met Kaido from "One Piece"?
12: Kaido – One Piece
Moving forward in our exploration of the tallest anime characters, we meet Kaido from "One Piece". Standing at an impressive 7.1 meters tall, Kaido's towering stature complements his fierce presence in the series. Despite being approximately 59 years old, his age does not hinder his strength or imposing nature. Kaido's role as one of the Four Emperors of the Sea makes him a key player in the One Piece world, his character type being a legendary pirate.
His massive height, combined with his reputation and role, cements Kaido's place as one of the most formidable figures in anime. As we leave the realm of "One Piece," let's journey into the supernatural world of the "Seven Deadly Sins" with Diane.
13: Diane – Seven Deadly Sins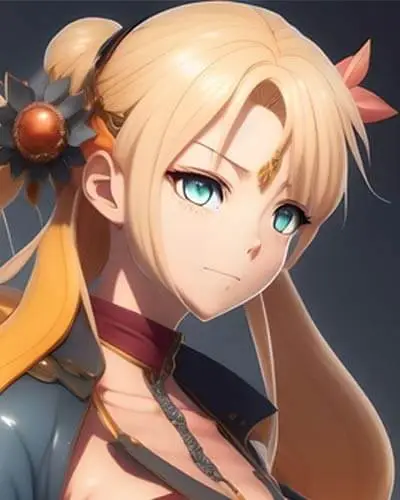 Introducing Diane from Seven Deadly Sins, a standout figure not only for her giant size but also for her significant role. Diane, the Serpent's Sin of Envy, reaches a staggering 30'0" in her giant form, but she can also adapt to a human form at 5'5". This dual existence results in a major height problem, leading to both practical and emotional challenges that make her character all the more compelling.
Despite being around 750 years old, Diane is very much alive and continues to be an integral part of the series. This female giant's story adds depth to our understanding of size in anime, showing that towering stature is not without its own unique struggles and perspectives. If Diane's dual existence surprised you, wait till you meet Charlotte Linlin, aka "Big Mom," from "One Piece".
14: Charlotte Linlin (Big Mom) – One Piece
Another imposing figure on our list is Charlotte Linlin, better known as "Big Mom", from One Piece. A female and a human, Big Mom towers over most with her remarkable height of 28'10". At 68 years of age, she holds a critical role as one of the Four Emperors of the Sea, maintaining a balance of power in the pirate world.
Big Mom wields the Soru Soru no Mi, a Paramecia-type Devil Fruit that grants her the power to manipulate souls. This unique ability, combined with her towering size and influence, adds a layer of intrigue and power to her character.
15: Marshall D. Teach (Blackbeard) – One Piece
Introducing another towering figure in anime, Marshall D. Teach, also known as "Blackbeard", from the exciting realm of One Piece. Blackbeard, a tall anime guy, stands impressively at 11'3" and is estimated to be between 35-40 years old. His stature embodies his significant status as the captain of the Blackbeard Pirates. Adding intrigue to his character, the identity of his father remains shrouded in mystery.
Uniquely, Blackbeard wields the powers of two Devil Fruits, the Dark-Dark Fruit (Yami Yami no Mi) and the Tremor-Tremor Fruit (Gura Gura no Mi), amplifying his fearsome presence. With his larger-than-life persona, mysterious lineage, and exceptional abilities, Blackbeard illustrates the complex interplay of character traits in anime. His place in our list emphasizes the captivating connection between towering stature and compelling character narratives.
16: Sakazuki (Akainu) – One Piece
Next on our list of the tallest anime characters is Sakazuki, widely recognized as "Akainu" in the captivating world of One Piece. Standing at an imposing 10'5", Sakazuki's towering height commands attention and reflects his authority as an Admiral in the Marines. His role as one of the highest-ranking figures in the series highlights his significance in the ongoing conflicts.
Sakazuki's personality is intense and uncompromising, known for his staunch adherence to justice and his unwavering determination. Renowned for his volcanic Logia-type Devil Fruit power, he can unleash devastating magma-based attacks, leaving a path of destruction in his wake.
17: Broly – Dragon Ball
Broly, born in Age 737 in Dragon Ball, is renowned not only for his immense power but also for his impressive height of 9'10" in his Legendary Super Saiyan form. This towering figure secures his place as the 17th tallest character in anime. Broly's height mirrors his profound character development from a villain to an anti-hero, reflecting a journey marked by struggle and a longing for peace.
His formidable stature, complex character, and mixed personality, filled with raw emotion and a deep desire for tranquility, make him one of the most fascinating figures in anime. Each aspect of Broly, his age, height, and intricate personality, adds a rich layer to the compelling universe of Dragon Ball.
18: Rem – Death Note
The universe of Death Note, famed for its intricate characters, brings us Rem, who proudly holds the 18th spot on our list of tallest anime characters. This 17-year-old female demi-human, partially Oni, looms at a staggering height of 7'9″. Her tall stature brings an unexpected twist to the anime world.
Yet, there's more to Rem than her height. Her character is woven with traits of protection, loyalty, and a pronounced moral compass. But the truly unique aspect is her possession of not one, but two Death Notes. Her use of these Death Notes reflects her empathy and emotional depth, as she uses them to protect those she cares about rather than for selfish gains.
19: Toshinori Yagi (All Might) – My Hero Academia
Toshinori Yagi, better known as All Might, from My Hero Academia, is a towering figure both in height and persona. At a commanding 7'3″, All Might's stature propels him into our discussion of the tallest anime characters. His age, which ranges between 50-58 years, enriches his character with a wealth of experience and wisdom, making him a respected mentor in the series.
As a male human, All Might bring a sense of realism and relatability to the fantastical world of My Hero Academia. His character is defined by his unshakeable resolve, constant pursuit of justice, and immense strength. He serves not only as the Symbol of Peace but also as a mentor and beacon of hope for younger characters, particularly Izuku Midoriya. His commitment to protecting society, coupled with his towering height and striking personality, makes All Might one of the most revered and captivating characters in anime.
20: Ozen – Made in Abyss
Exploring the mysterious realms of the anime series Made in Abyss, one character stands head and shoulders above the rest, both figuratively and literally. Ozen, the enigmatic White Whistle Delver, is an imposing figure with a height of 6'5″, making her one of the tallest characters in the world of anime. This extraordinary height has brought her to the 20th position on our list of tallest anime characters.
But her height isn't the only mystery surrounding Ozen. Her age, suggested to be anywhere between 50 to 80 years, adds another layer of intrigue to her character. Known for her resilience and comprehensive knowledge of the Abyss, Ozen is a vital guide for the show's young adventurers, Riko and Reg.
Related Article: Tallest People in the World
21: Jiren – Dragon Ball
Right on the heels of Ozen in our countdown of the tallest anime characters is Jiren, a powerhouse from the renowned series Dragon Ball. Holding the 21st position, Jiren is thought to be around 6'4'' tall. He's not just any character; Jiren is a humanoid alien hailing from Universe 11, where his power surpasses most entities.
Jiren, known for his taciturn character, is a man of action rather than words. His prowess on the battlefield speaks volumes about his might. A key member of the Pride Troopers, he fights bravely to preserve peace in his universe.
22: Satoru Gojo – Jujutsu Kaisen
Continuing our journey through towering anime characters, next up on our list is Satoru Gojo from Jujutsu Kaisen. Claiming the 22nd spot, Gojo's height is impressive at just over 6'3". This tall, 29-year-old male human is as complex in personality as he is pivotal in his role.
His character contrasts an easygoing and light-hearted attitude with a profound sense of responsibility and immense power, making him a fascinating figure in the series. Known for his "limitless" Cursed Energy and techniques, Gojo is a linchpin in the human world's fight against Curses.
23: Yuujirou Hanma – Baki
As we traverse through the heights of anime characters, our gaze falls on Yuujirou Hanma from Baki. At a formidable 6'3", this 37-year-old human easily earns his place in our lineup. More than just his height, what sets Yuujirou apart is his unrivaled strength.
Acclaimed as the strongest character in the series, he stands as a towering force in the brutal world of Baki. Yet, his might is not merely physical. His personality is marked by an arrogance as vast as his power. This mix of physical prowess and audacious attitude brings a unique intensity to his character.
24: Akatsuki Kain – Vampire Knight
From the brutal world of Baki, let's shift our focus to the regal atmosphere of Vampire Knight and meet Akatsuki Kain. Standing tall at 6'2", this 17+ male human occupies a unique position in the realm of anime. Known for his reddish hair and distinctive personality, Akatsuki is not just tall in stature but also in character.
Akatsuki is a beloved character who brings a particular dynamic to the series. He is appreciated for his affable demeanor and loyalty to his friends. Despite being a noble, he has a down-to-earth nature, making him relatable and genuine.
25: Loid Forger – Spy x Family
Finally, as we conclude our fascinating journey, let's step into the double life of Loid Forger from Spy x Family. Standing at a notable 6'1", Loid, whose age remains a mystery, adds a layer of intrigue to the series. This male human, despite his ordinary appearance, leads a thrilling double life as a spy.
Loid's character is multifaceted. He navigates his roles as a father, husband, and spy with finesse. Known for his sharp intellect and combat skills, Loid is as adept in household chores as he is in espionage missions.
FAQs.
Now, as we wrap up our expedition through the tallest anime characters, we've discovered a vibrant array of personalities, each standing tall in their unique ways. Our journey has taken us from the stoic Ozen to the enigmatic Loid Forger, with each character illuminating a different corner of the anime world through their towering stature and compelling complexities. Their impact extends beyond their physical height, leaving a lasting impression on viewers. As you continue your exploration of the anime world, keep this guide in mind – you never know what other giants you might encounter!